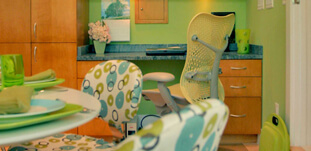 HOME OFFICE DESIGN is "GREEN" DESIGN – Not just a desk in a bedroom or basement any more!
With high speed internet access, video conferencing and other hi-tech telecommunication systems available to all, more people are working from home, either full or part time, making the "Virtual Office" commonplace, saving energy, time, and reducing one's carbon footprint.
Work environments in the home have evolved to meet the demands of every type of office worker, from the part time entrepreneur at a desk integrated into a kitchen breakfast room, to a multi-employee, dedicated professional office.
These spaces can be dramatic, light filled, wonderful environments, providing all the necessities of the typical office, with the comfort and advantages of being at home.
The home office also allows the worker the ability to multi task, remain involved with children and other family responsibilities, and blend work and personal time, as required to meet the families particular schedule.
There's no reason to settle for a work space without the beauty and comfort of home.